Learning in Bachelor of Business Administration
'Bachelor of Business Administration' is the course that inculcates the entrepreneurship skill in the students by providing basic understanding about management education and training them in communication skills, quantitative reasoning, and business analysis skills.
During the process of study, students gain knowledge of business practices and processes, understand the role of economics in the world marketplace, and acquire an awareness of global business issues. Over a period of time with the merger of economies, the outlook of business functions & business environment have changed considerably and now businesses have become interrelated, well-organized structures of various departments such as marketing, finance, human resource, strategic planning & innovation, supply chain & logistics management.

This resulted in a spike in demand of a community having knowledge of different functional areas of the business environment, therefore, this course has now become a lucrative course for a better career option.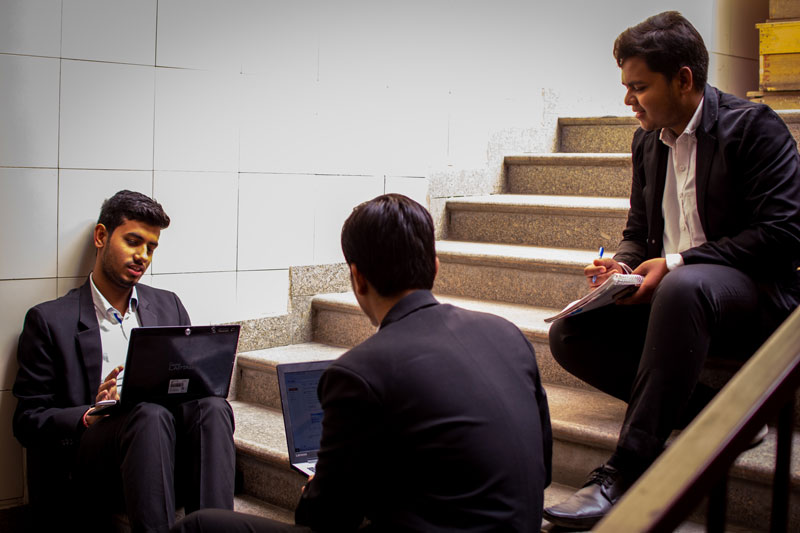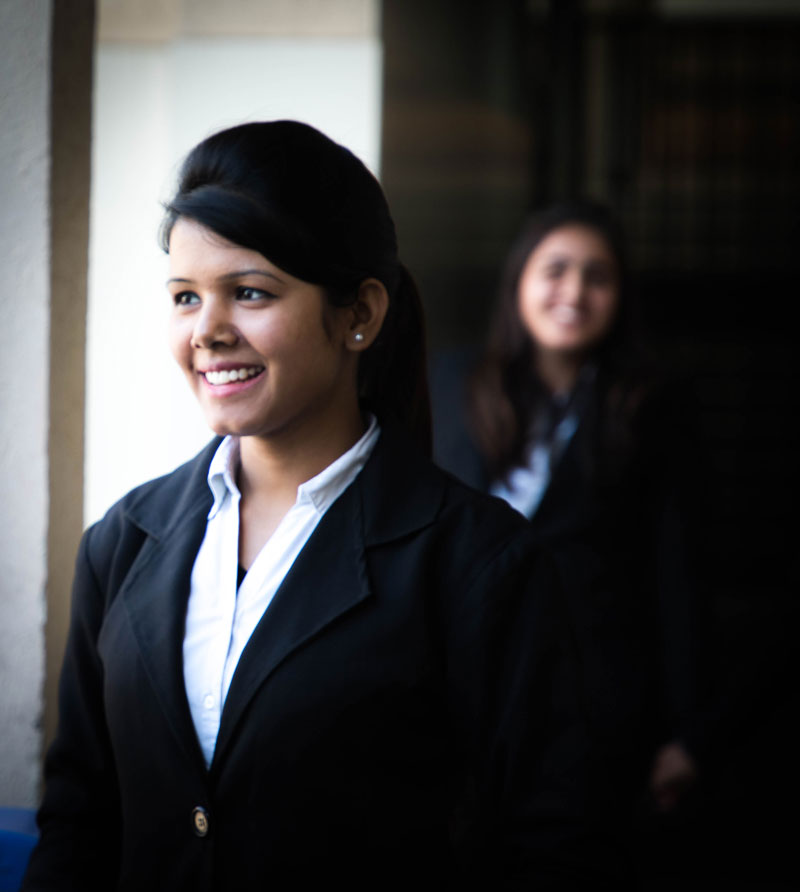 Study of this course leads to gaining of adequate knowledge about:
Business Mathematics, Business Statistics, Business Economics (both micro & macro level), Business Communication, Presentation Skills & Personality development.
Fundamental of Management,
Marketing Management,
Human Resource Management, Human Rights & Values
Capital Market, Business Law, Company Law, Income Tax, Consumer Protection
Introduction to information Technology, Computer Networking & Internet, Cyber Security, E-commerce
Cost & Management Accounting, Financial Management, Production & Material Management,
Business Research Methodology, Data Base Management System, System Analysis & Design
Indian Business Environment, Fundamental of International Business
Specialization in Digital Marketing
The foundation of Indian philosophy "Vasudeva Kutumbakam" given by India to the world is now an accepted reality. With digitalization ICTs and the internet, the globe is connected like a close-knit family. Irrespective of a person's location, people can interact across the boundaries of space and time.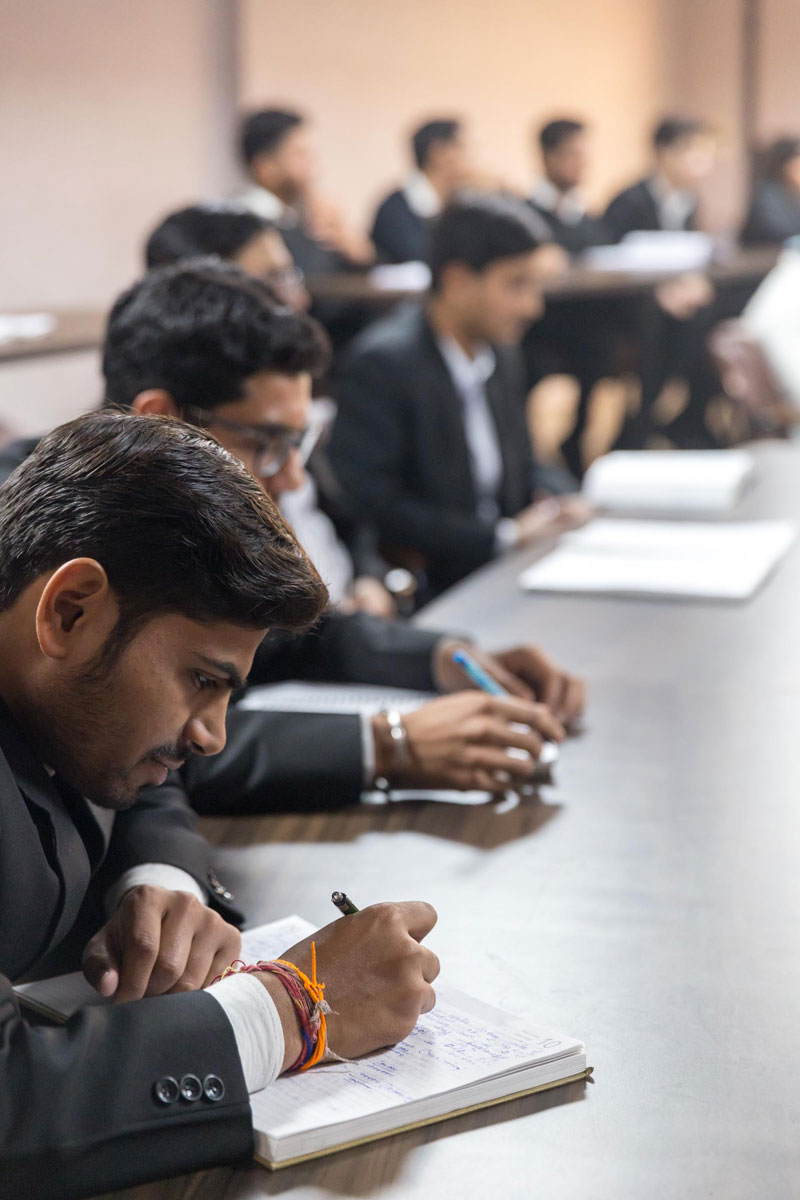 Learn Digital Marketing
Digital marketing refers to marketing through the internet. Digital marketing has various aspects and it is constantly evolving. Through the use of digital marketing, we can reach even the remotest areas in a cost-effective manner. All companies big and small, producers of goods or renderer of services are becoming aggressive towards selling their products online.

Selling does not mean selling alone, it includes creating awareness, interest, and retention in the minds of the customer. The customer can be of any age group and background. There are statistics available and one can target the audience of one's choice with immediate and visible benefits.

Digital Marketing encompasses various methods and one or more of them can be used simultaneously. SEO( Search Engine Optimization, SEM(Search Engine Marketing), Social Media Marketing, E-commerce marketing and many other internet-based techniques.
Read More
Digital Marketing also includes non-internet channels such as SMS and mobile ringtones through cell phones. Customer support and other feedback mechanisms are generated through social media. Social media sites and blogs also form an important part of the gamut of digital marketing and its branches. New techniques and technologies are constantly emerging.

The demand for skilled personnel with a command over the nuances and challenges of marketing on the internet is rapidly on the rise. Keeping this in mind, the Management Department at our institute has crafted a specialized course with an agency providing expertise in this field. The digital marketing specialization is offered to students to equip them with tools which are in high demand in the corporate sector. Students are also given a strong foundation in this area enabling them to become entrepreneurs if they so wish.
Specialization in Banking
Banking and finance organizations are on the upswing today. There are innumerable opportunities in this sector.
Learn Banking
With India's current demographics and privatization of banks, the need for trained manpower in banks is growing rapidly. The need for wealth management services is also growing as young India realizes the need to save and invest at an early age. Unlike the older generation which had expectations from their children to support them in old age, nuclear families realize that they must be prepared to take care of their old age needs on their own.
People are getting used to better lifestyles and in order to sustain them, most youngsters work irrespective of their gender leading to higher disposable incomes. The Banking Operations specialization aims at equipping students with concepts, tools, and techniques used in the banking sector. The structure of this course includes instruction on, Law and Practice of Banking, Retail Banking, Business Intelligence, Financial Planning, Wealth Management, Core Banking Software and Financial Research.
On completion of this course along with the communication skills enhancement provided by the STEP programme, students can find placements in areas such as banks, financial institutions, financial and wealth management consultancies, colleges and universities and various other organizations in the corporate sector. For students interested in number crunching KPO's also could provide opportunities to deserving candidates.